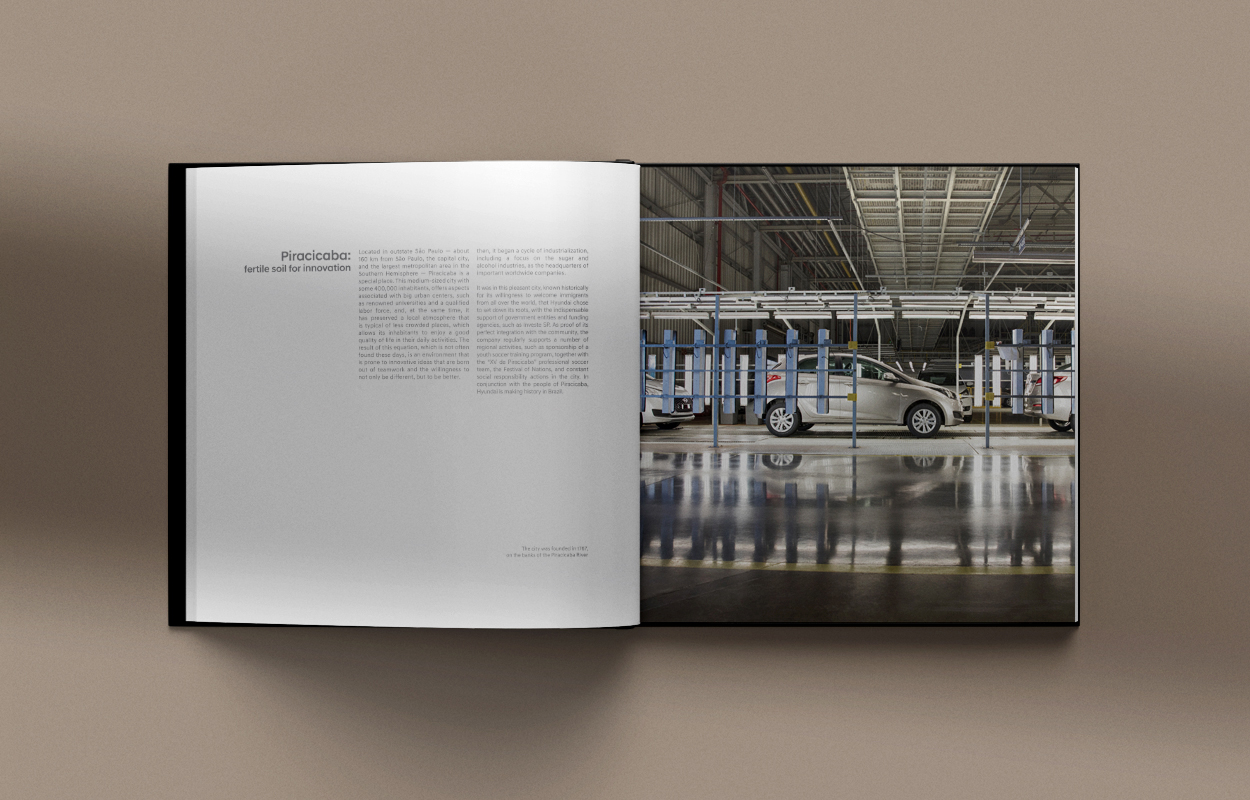 ︎Hyundai Motor Brazil is a subsidiary of the Korean multinational automotive manufacturer, Hyundai Motor Company, headquartered in Seoul, South Korea.
HYUNDAI'S 5 YEARS COMMEMORATIVE BOOK
In 2012, Hyundai Motor Brasil opened it's first factory in the city of Piracicaba, Brazil. To celebrate that, Innocean Worldwide (Brazil & South Korea) invited me to develop a brand new graphic design project for the 5-year anniversary commemorative edition book of the automaker in the country.

The entire editorial project was based on Yong Ho Kim's exhibit, who is one of the most influential photographers connected with fashion and publicity in South Korea, and shot more than 20.000 camera clicks, in order to select nineteen photos that form the exhibit called "Brilliant History". Thereby, I createad a versatile nine column layout grid along with two sans-serif typographys. The main point was let Yong Ho Kim's work speaks for itself, which resulted in a clean design that focus on the incrediable documentary photographys.

Three months of immersion in 187 pages of Hyundai's history, content research and design ideas, to create 3.500 books units printed and made in two different languages versions, english and portuguese.
Photo credit Yong Ho Kim